!...this is the title...>

<!...this is the background colour for the page...> <!...this is a really FUNKY effect that makes things move across the screen!...> <!...this causes a line across the screen, good for breaking the page up into sections...>
---
Here are the main characters for my animation.
Sorry they're quite small - again, trying to save loading times!
DOG
Plays the piano (bread bin)




RABBIT
Plays the bass (sieve)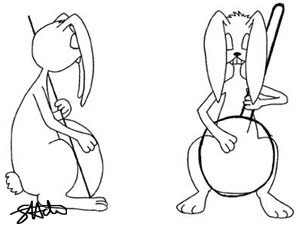 CAT
Plays the saxophone (soup ladle)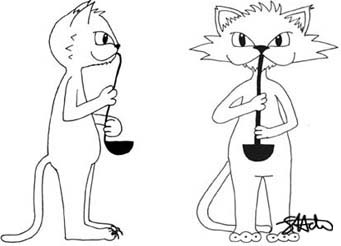 BIRD
Plays the trumpet (singing voice)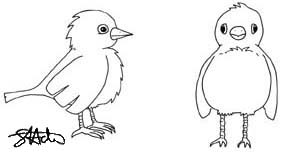 MOUSE
Plays the drums (small ramekin and salt & pepper pots)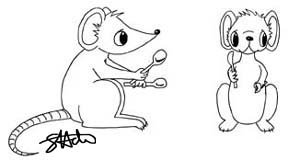 ---
All images COPYRIGHT Sarah Hale & The University of Bradford, 2004. PLEASE DO NOT TAKE WITHOUT PERMISSION. Thank you.